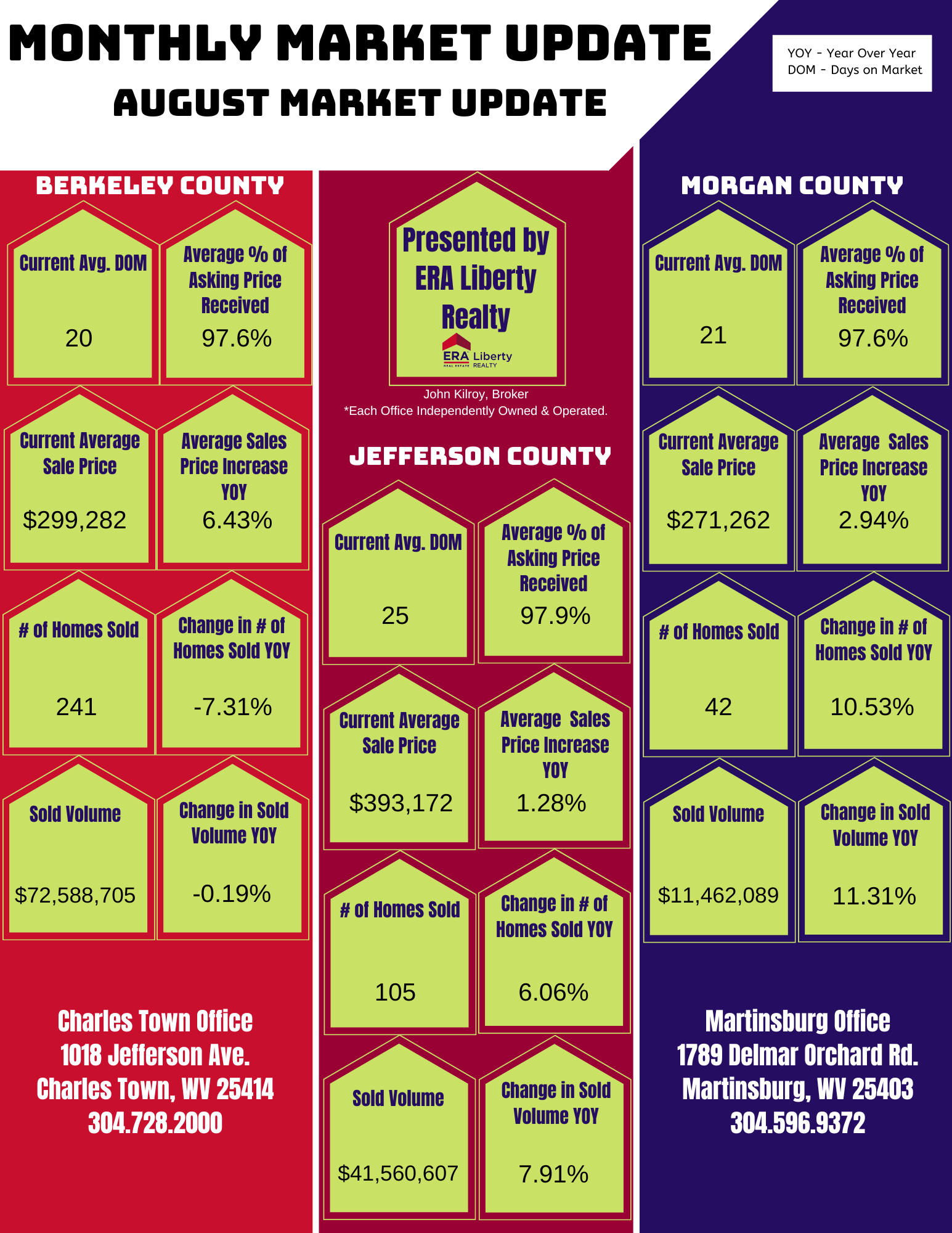 The real estate market is always changing; that is why we are bringing you the latest August market update for the Eastern Panhandle! Are you curious about what is happening in your Eastern Panhandle real estate market? Take a look below at the market stats for Berkeley, Jefferson, and Morgan counties to see how the August market updates compares to the report for last month.
Feel free to contact either of our office locations to get in touch with a qualified real estate professional that can answer all of your real estate market questions such as: Is it a good time to buy? Is it a good time to sell? Is the market ripe for investment properties? 
On the chart, counties have been split up into columns. Find your Eastern Panhandle county and check out what is happening in the August market update for the Eastern Panhandle!
*These updates run a month behind for market data to be collected, calculated, and then displayed.
---
If you enjoyed this blog content, make sure to check out ERA Liberty's other blog articles. We blog about all things real estate, local eats, and happenings in and around our community.
For all your home buying or selling needs, ERA Liberty Realty is always there for you! With two local offices to help you no matter where you are, our agents are knowledgeable of the area and the housing trends happening within them. Reach out to us today to get your journey started in West Virginia, Virginia, Maryland, or Washington DC! We also have rental agents and agents that property manage for clients.