The Eastern Panhandle is known to have beautiful views in the fall…why not get a closer look by hiking?  Since the days are getting cooler, what better time to enjoy a hike around the Eastern Panhandle! There are a bunch of local and near by trials to check out with each one more beautiful than the next. Go enjoy these trails and the gorgeous colors that the fall leaves offer!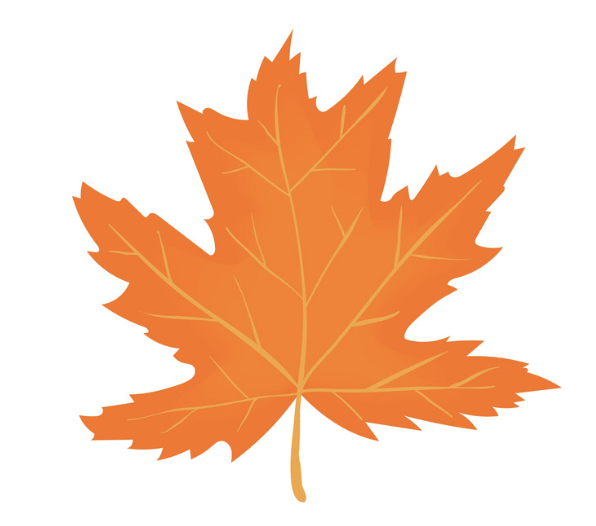 In American history, the battle of Antietam is known for the bloodiest day. Looking at the rolling hills and mountains in the distance, you would've never known such a fierce bottle happened on the grounds. This battlefield has over 3,000 acres of property and features nice paved roads where you can travel by car or on foot. The park has options for shorter or longer visits depending on how many hours you wish to spend hiking and learning about the past from boards and bulletins along the way.
The park entrance and Visitor Center are open 9 a.m. to 5 p.m.
Check out the Things to Do page for all the attractions that Antietam Battlefield has to offer its guests. The park also offers discounted rates for school and military groups.
Spanning 184 miles from Georgetown, Virginia to Cumberland, Maryland, and West Virginia, this easy-going hiking trial has all the flora and fauna you could ask for! The C & O Canal stands for Chesapeake and Ohio and it was used to haul lumber, coal, and other items along the Shenandoah River. You can catch an easy entrance to the trail in Harpers Ferry, or right over the bridge in Maryland from Shepherdstown between mile marker 50 and 75. Enjoy this trail via bike or foot. Pack a lunch and make it an all day excursion!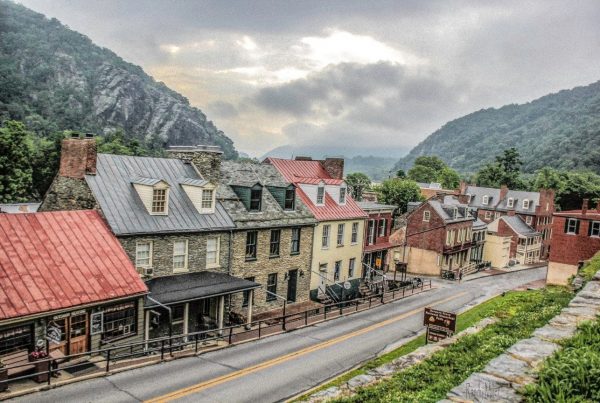 Harpers Ferry National Historical Park is probably the best-known park in the Eastern Panhandle. Filled with colorful shops, restaurants, and history there are many activities to do while visiting. Although the Historical Park is definitely not a hiking trail, everything that you could do at the park is on a hill with a steep incline. This makes sense since Harpers Ferry is the lowest point in the state of West Virginia. The surrounding areas have steps, boulders, stone walkways, and steeper hills to traverse so you can practice your hiking skills. 
It took years to complete, but it is a pretty sweet walking path! Running alongside the new Route 9 from Martinsburg to Charles Town is the Route 9 towpath. This path winds around orchards, greenery hidden in low patches, hills, and level plains. This path has a mix of quiet and loud areas since it travels parallel to the highway so be prepared for some noise in some places.
There are entry points to the path at nearly every exit along Route 9 and all have some sort of parking area. The largest parking areas are at the trail head in Martinsburg across from the Brickyard. Another is at the Kearneysville Exit were there is a paved, lined parking area. The last largest parking area is at the end of the path in Ranson (technically) on the exit of Ranson by the old Route 9 (Charles Town Road). Be careful on this path! Some points cross busier roadways and although obviously marked, you never know what traffic will do. Look both ways, wait, then cross when safe!
Strolling through this nature preserve you will see over 100 different types or plants and birds. The preserve is on a 104 acre plot of farmland complete with trees and other foliage. This preserve is co-managed by the Potomac Valley Audubon Society and is located in Martinsburg. This 2.4 mile trail includes outdoor facilities such as an outdoor classroom, a pavilion, eco-friendly composting toilets, and interpretive signs. There is only foot traffic permitted at the preserve so no ATV's or side by sides. There are no trash cans on the premises so pack your trash bags, and clean up  when you leave. Larger groups are required to fill out a rental form for restrooms and parking purposes.
Hiking may not be for everyone, but it is still a great option to get out and get active.  Taking in some fresh air from time to time has its benefits and viewing all the beautiful sights of the Eastern Panhandle of West Virginia is most definitely a plus. 
---
If you enjoyed this blog content, make sure to check out ERA Liberty's other blog articles. We blog about all things real estate, local eats, and happenings in and around our community.
For all your home buying or selling needs, ERA Liberty Realty is always there for you! With two local offices to help you no matter where you are, our agents are knowledgeable of the area and the housing trends happening within them. Reach out to us today to get your journey started in West Virginia, Virginia, and Maryland!