Yeah, we still have to do summer cleaning. The season is practically designed for us to want to do anything else other than pick up the mop and bucket and get to scrubbing down the bathroom. We all know that not a soul wants to do some summer cleaning, yet we all love that feeling of a tidy home… Go figure.
Cleaning may be a little easier when you know what you are going to clean. Here is a list of some things that the summertime is perfect for cleaning. It not only keeps your home in tidy order, but it also may help to keep you on a seasonal cleaning schedule. Remember, cleaning comes with any home and certain cleaning jobs come with the season.
1.      Windows
If you have double pane window's then this won't take you any time at all. Simply flip the panes to clean them. If you must go outside to clean your windows, then this is best done while the weather is still warm. Another item to clean on your windows are the tracks they slide up and down in. These are a great place for dirt, dust, and grim to hide and build up over time.
2.      Exterior
The exterior of your home is just as important as the interior when it comes to cleanliness. Power wash the outside of your home to get the growing mold, dust, and dirt off your siding. Vinyl siding has groves and can garner gunk.
3.      Wiping Down Light Fixtures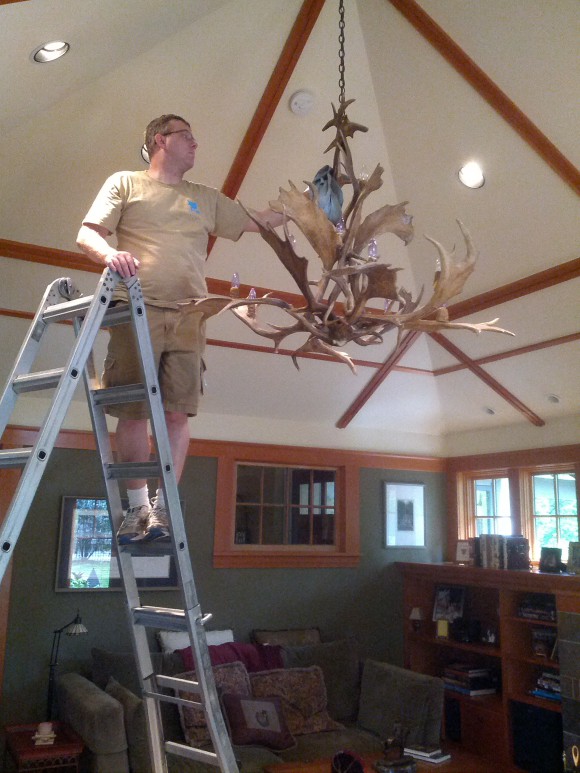 Even though you have to look hard to see it, dust is everywhere. Some light fixtures are pros at hiding the slightly gray sheen from the naked-eye until the sunlight hits it just right then BAM, its everywhere. Wipe down these fixtures to get rid of the build up from the winter. This will not only help your breathing, but it could deplete allergens hiding inside the dust.   
4.      Clean Out the Pantry and Fridge
There may not be any dust or dirt in the Refrigerator or the food pantry, but there may be an excess of expired goods hiding there. We tend to buy something, try it, then put it back on the shelf. It works its way to the very back of the pantry and there it lives for months. Summer is the perfect time to clear out and restock with seasonal food items. But just for fun, it may be a good idea to wipe down the shelving in both the pantry and the fridge. Dust could still be there, and germs may be on the fridge shelving (from any leaking or spilled food items)!
5.      Purge Items: Closets, the Basement, the Attic, the Garage, Etc.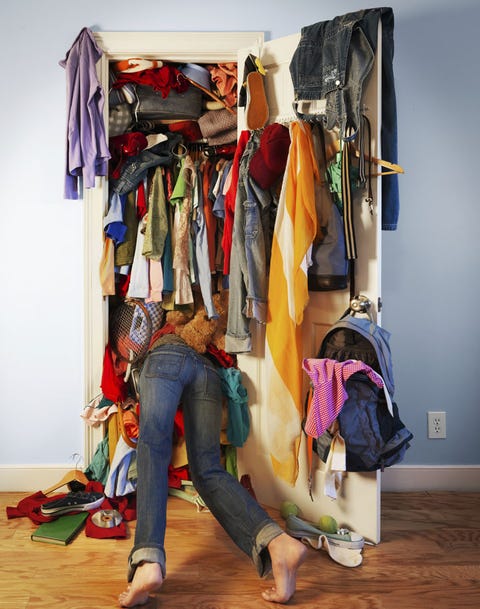 We tend to horde things that we think we will fit into again, or was given to us as an unwanted gift… Now is the time to purge your cluttered spaces and make room for the new. Tis the season for yard sales! There are plenty of online selling apps out there as well if sitting in the hot sun all day isn't your cup of tea. If you are short on selling time consider your local Goodwill (not a non-profit), Salvation Army, or other local non-profit organization in need of clothing or bedding. If you just can't part with an item, try re-purposing it. Turn that dingy end table into a conversation piece with some new paint and hardware.  
6.      Get to Waxing
If you have hard wood floors, then a good coat of wax is a must. Waxing not only keep the wood protected from potential scratches and nicks, it also keeps it shiny, vibrant, and helps with staining. Don't forget about your wooden furniture! They deserve a coat of wax as much as the floor does.
7.      Wash Your Curtains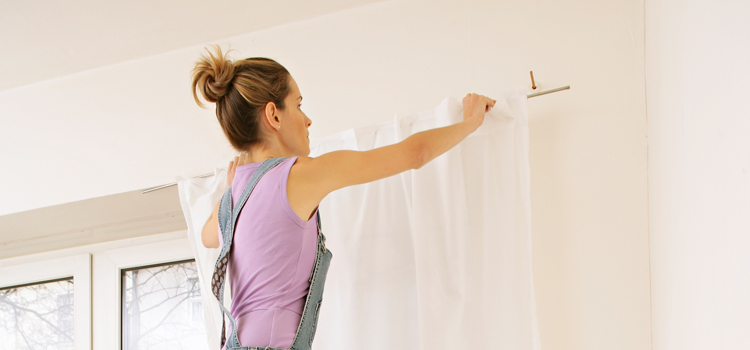 Much like everything else, your curtains can harbor dust and grim as well. An easy fix for this is to simply toss them in the washer on delicate. If you have heavier fabric steam clean them to avoid a long dry time. Check out more curtain cleaning methods here.
8.      The Deep Clean
It's good once a year to really get in all the nooks and crannies of your home. This deep clean leaves a fresh start to the season and your home smelling wonderful! This also helps to prevent a buildup of gunk and grim around baseboards, moldings, and corners that really don't get that much cleaning attention. Don't forget to shake, wash, or dust rugs, pillows, and other items that may get neglected over the year such as the blades on the living room fan!
Pro Tip: Divide and conquer! If you are having issues trying to tackle too many areas within a day, then break it up. Take on two rooms instead of four or clean all the bathrooms then go back and get the bedrooms another day.
Are you a more visual person? It may help to look at a checklist of tasks to get through a project… or cleaning a room in this case. Check out this printable cleaning checklist for your home separated out in time frames.
---
If you enjoyed this blog content, make sure to check out ERA Liberty's other blog articles on buyinwv.com. We blog about all things real estate, local eats, and happenings in and around our community.
For all your home buying or selling needs, ERA Liberty Realty is always there for you! With two local offices to help you no matter where you are, our agents are knowledgeable of the area and the housing trends happening within them. Reach out to us today to get your journey started in West Virginia, Virginia, Maryland, or Washington DC!