Walking, hiking, biking and running are all great ways to exercise and traverse the Eastern Panhandle. This leads to your improved health. Whether you go on a casual stroll with family, a fast-paced competitive bike race with a group of friends, or a nice daytime hike, there are plenty of opportunities. You can even get out and explore the Appalachian Trail of the Eastern Panhandle on foot or bicycle!
Consider walking, biking, running, or hiking in the Eastern Panhandle to:
Stretch your legs

Build endurance

Take in fresh air or

Simply enjoy the beauty of West Virginia's outdoors!
Hiking in the Panhandle
The West Virginia Department of Commerce's Tourism Division devotes entire webpages to the many great places to travel in the state, including the Eastern Panhandle. The State also offers a State Park Hiking Program and more than 375 miles of Rail Trails, train tracks that have been converted into trails specifically to encourage walking, hiking, biking and horseback riding.
In Jefferson County, one can bike along the C&O (Chesapeake and Ohio) Canal while soaking in a history lesson, or hike the Appalachian Trail that passes through the town of Harpers Ferry.
Parks & Preserves: Morgan County
Capacon Resort State Park is located in Morgan County. The park offers 20 miles of hiking trails that wind through the property's 6,000 acres. Some of the many other scenic places to explore in Morgan County include the four miles of hiking trail in the Eidolon Nature Preserve. This trail is located just eight miles outside of Berkeley Springs. Right in Berkeley Springs, the adventurous can find Tuscarora Trail and the hand-crafted Paw Paw Tunnel. With the southern end of the Tuscarora Trail beginning in Morgan County, the 33-mile footpath runs roughly along the border between Morgan and Berkeley County.
Parks & Preserves: Berkeley County
Berkeley County's Yankauer Preserve allows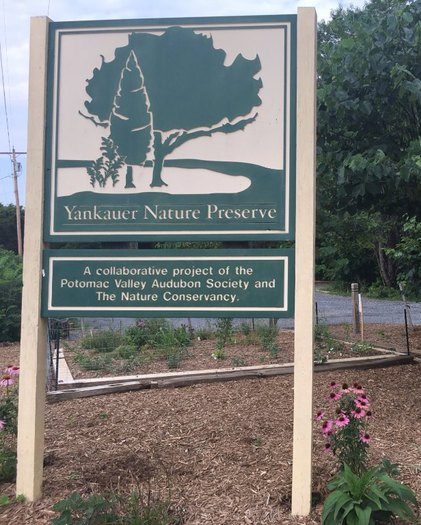 visitors to wonder through forests of oak trees and glades of red cedar trees. Three well-marked trails all wind through animal preserves and offer visitors a view of the 105 plant species that have been identified on the property.
Accessible from both Morgan and Berkeley County, the more than 22,000 acres of Sleepy Creek Wildlife Management Area are great for both hiking and biking. The property also boasts a 205-acre lake.
The area offers so many walking, running, hiking and biking opportunities! There is bound to been an area that suits your activity needs. Get your sneakers on and traverse the Eastern Panhandle today!
---
If you enjoyed this blog content, make sure to check out ERA Liberty's other blog articles. We blog about all things real estate, local eats, and happenings in and around our community.
For all your home buying or selling needs, ERA Liberty Realty is always there for you! With two local offices to help you no matter where you are, our agents are knowledgeable of the area and the housing trends happening within them. Reach out to us today to get your journey started in West Virginia, Virginia, Maryland, or Washington DC!