The History of the Chesapeake & Ohio Canal
The Chesapeake & Ohio Canal (also known as the C&O Canal or the "Grand Old Ditch") is located in multple states. The canal winds along the West Virginia and Maryland boarder before extending into Virginia. It is a prime tourist spot and outdoor enthusiasts locale, with many flocking to it throughout the year to explore its beauty. But who thought up the waterway? And how did the C&O Canal first come about?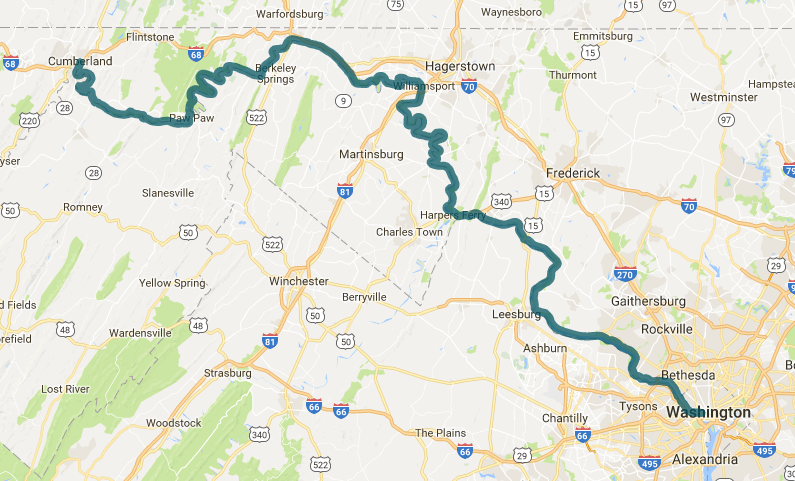 Connecting the Country
After the Revolutionary War, President George Washington was looking to connect the Eastern Seaboard to the Great Lakes up north. He wanted to do this through the use of waterways. Washington was aware that the Potomac River provided the most direct pathway to connect them. He spent much of his time dedicated to troubleshooting the difficult landscape to create a viable waterway for a canal.
Originally called the Potowmack Canal, it was completed in 1802, just three years after the President's death. The rights were transferred to the Chesapeake & Ohio Canal Company in the 1820's. Their goal was to connect the Chesapeake Bay to the Ohio River.
Innovative Engineering
Most of the time, the Potomac River was quite rough and dangerous. However, George Washington's efforts made 218 miles of it navigable. The lift lock system that was created was believed to be an "engineering marvel,". The C&O Canal Company developed things further in hopes to initiate a system that would finally make the full journey. Their idea was to eliminate the need for boats to actually enter the river, and instead take them along the towpath tied to mules.
Mixed Success
Unfortunately, they would never see their idea come to full fruition. Due to the rapid speed of new technology the canal became obsolete. However, the canal's initial creation and throughout its heyday proved to be a blessing. The canal provided many people with reliable jobs and opportunities to work along the river. The canal helped develop the surrounding area into a desirable place to live. 
Interested in learning more? Check out the National Park Service website for more information. You can always visit the canal yourself! Take a bike and ride the towpath. Bring a pack and do some hiking. Love the water? There are plenty of water sport activities to busy yourself with. Whatever you are doing, you will definilty enjoy the scenery.
---
If you enjoyed this blog content, make sure to check out ERA Liberty's other blog articles on buyinwv.com. We blog about all things real estate, local eats, and happenings in and around our community.
For all your home buying or selling needs, ERA Liberty Realty is always there for you! With two local offices to help you no matter where you are, our agents are knowledgeable of the area and the housing trends happening within them. Reach out to us today to get your journey started in West Virginia, Virginia, Maryland, or Washington DC!