What makes a home the perfect home and what makes a dream home? One is based in reality and the other is, well, more so fantasy. But that's perfectly fine! Keep a tight hold on those lotto house aspirations and your dream home and all its dream home features just may be on your horizons!
If you are more of a grounded person and maybe never thought of what your dream home features would be we have the list for you! These ideas range from in the kitchen to plants to reworking a spare room into something amazing! You don't have to have a vivid imagination to come up with your ideal dream home features. Sometimes, all you need is practicality. You like watching movies: home theater. You enjoy working out: home gym. Easy! You are well on your way to constructing your dream home.
Which features on our list below do you see yourself using the most?
1. A Butler Pantry –
This pantry is out of sight and out of mind because it can look like another hall in the home. It has plenty of storage space for all your food needs along with small appliances. This pantry can hold more than the usual pantry at the end of the kitchen. Butler pantries can also have cabinets within so you can make a design statement even where you store your food. 
---
2. Media Room –
These types of rooms are great for entertaining guests, your kids, or just to have a relaxing night in.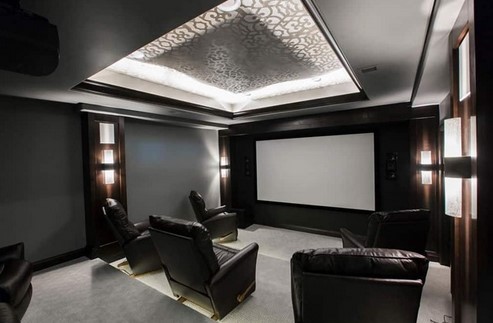 Your media or theater room can be stocked with typical theater treats, comfy chairs, and pillows. It doesn't matter the size of the room, the TV, or projector screen as long as everyone is having a good time.
---
3. A Sun Room and Greenhouse –
A sun room really shines on those mornings as the sun is rising. They can be the epitome of relaxation at home and a great place to host a small get-together. Any exterior room in a home can be made into a sun room. All you need is to add windows galore! A green house is similar to a sun room in the regard that they both allow for light to enter the area. A greenhouse, however, has way more glass. The glass heats by the sun light to provide plants of all regions the proper light and warmth to grow successfully. Greenhouses get hot, so making them into a central living space in your home may not be the best idea.You can attach them to your home or have the greenhouse free standing.

---
4. Large Laundry Room –
Who wouldn't want a large space to tackle all the laundry. Most laundry areas are just a closet or a creepy dank area in the basement with the one stray light bulb on the pull cord. The open doors take up space and can be hard to maneuver around if you are, say, in a town home. Traversing up dark stairs from the basement can be hazardous. The larger laundry room can offer a pre-washing station, pet washing station (you may want to add this to your dream home features list separately!), or a dedicated area for ironing more delicate items.
---
5. Low Maintenance Landscaping –
The larger the home, the less time you have to keep up with it. Your exterior curb appeal doesn't deserve to suffer because of this. Adding low maintenance landscaping to your dream home can save you time and money on lawn care. Trimming a bush twice a year is better than having to prune eight rose bushes, four hydrangeas, and deal with all the yard waste of all the other plants that must be pruned to return the following year. Hard landscaping is another option for those not wanting bookoos of plants. Hardscaping focuses on rocks and other literal hard elements for design.
---
6. Home Gym –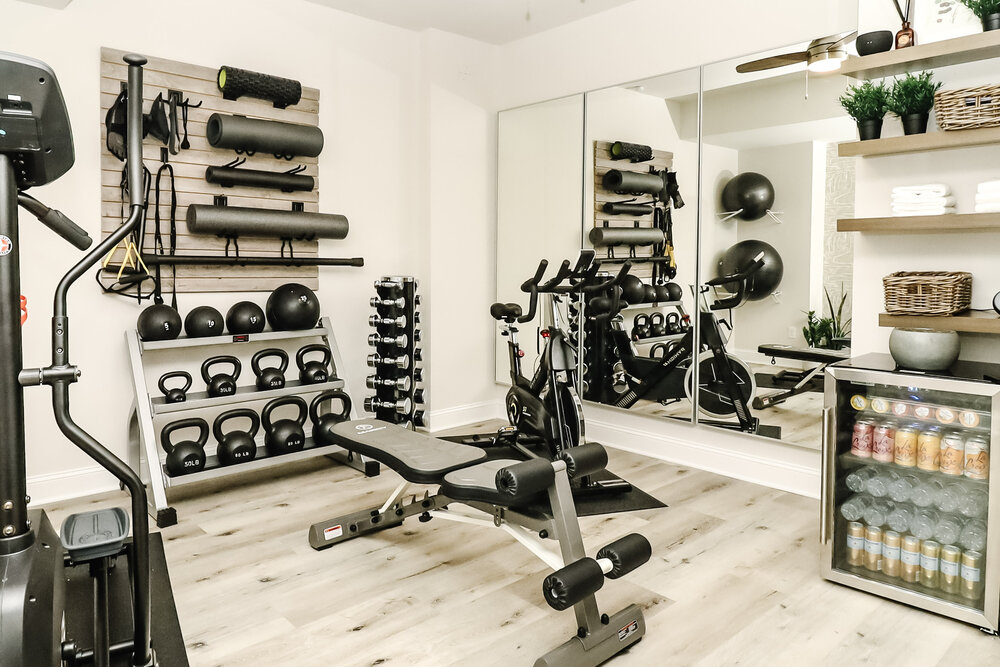 Gym memberships can get expensive, not to mention the fact that you have to get in your car and drive to the location. The average person doesn't have the time to pack up and go to the gym for a few hours. Bringing the gym into your home is a great way to save on a membership and gas in the long run. Depending what you are into, it could take some time to recoup your costs as gym equipment is expensive. Also, your gym doesn't have to be a mega gym. If you are struggling with space inside, try moving some of your gym outside.
---
7. An Entertaining Space –
Having a space in your home for guests and family to chill and socialize can create an enjoyable atmosphere. This space also frees up the kitchen for cooking and the living room, rooms that may not have as much space as the entertainment area. You can create this space indoors or outdoors depending on your climate.

---
8. Mudroom –
A mudroom is a great addition to any home! This room takes the brunt of mess coming from the outside world. Usually, a mudroom is located at the intersection of the garage entrance and the interior of the home. This room can have closet space and storage space along with easy cleanup flooring and a door separating it from the home interior. It is a middle ground for the outside and inside.

---
9. Swimming Pool –
A pool can go indoors or outdoors. If you are fair skinned and the sun is the devil then indoor may be best. Having an outdoor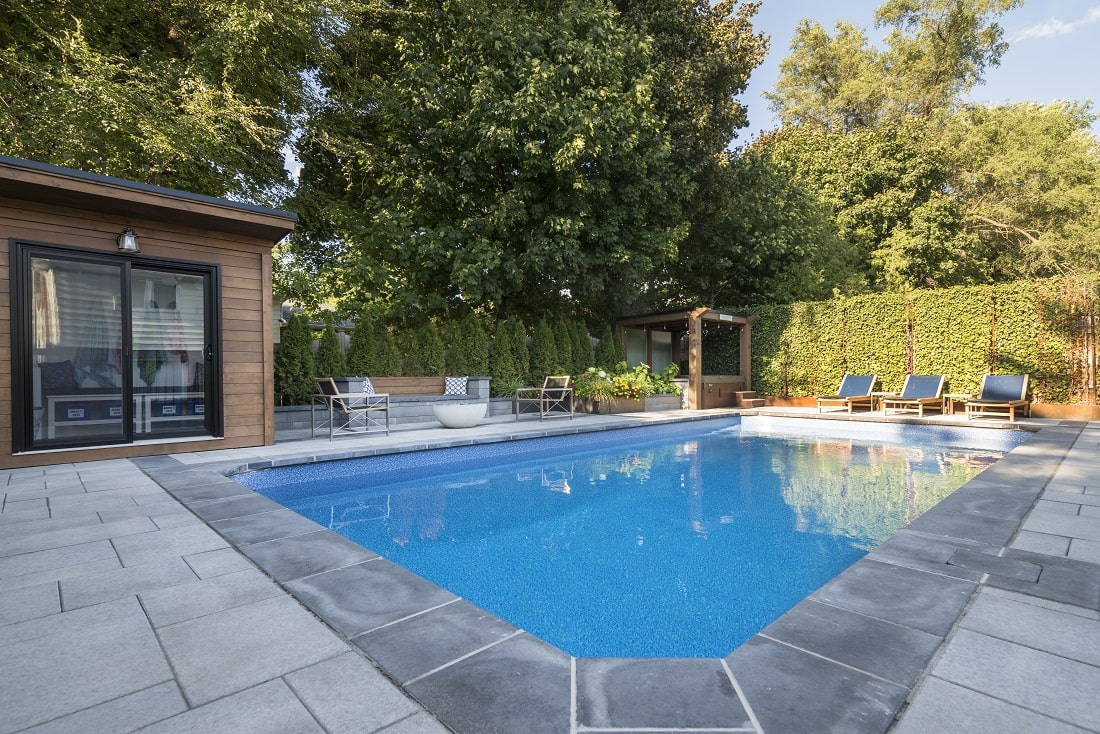 pool means entertaining space, chillin' space, and potentially an eating space. Pools are also a great source of exercise and can have covers or enclosures to make them even more enjoyable year round.
---
10. Home Library –
Create your own little nook with a home library. For the avid book-lover, a library is an escape. The room can be as large and have as many windows as you like. If you are shorter on space, but still want a "library" you can create a reading nook in a corner or half of a room. Regardless of the size of your library, this dream home feature will be cozy in any area!
What dream home features sparked your interest? You don't have to win the lottery to add one or two of these features to your current home. Installing a pool or adding a large laundry area could not only improve your own view of your current home, but may add some value when you go to sell it further down the line.
---
If you enjoyed this blog content, make sure to check out ERA Liberty's other blog articles. We blog about all things real estate, local eats, and happenings in and around our community.
For all your home buying or selling needs, ERA Liberty Realty is always there for you! With two local offices to help you no matter where you are, our agents are knowledgeable of the area and the housing trends happening within them. Reach out to us today to get your journey started in West Virginia, Virginia, Maryland, or Washington DC!