There is nothing better than finding a new favorite place to eat with a plethora of food options. There are tons of hole-in-the-wall, mom and pop joints just waiting to be discovered in the Eastern Panhandle of West Virginia! If the day has worn you down and you just don't feel like cooking a meal why not try out one of these eateries, restaurants, diners, or cafes in the Berkeley County Area!
In Martinsburg:
This burrito slinging restaurant is located at 100 N. Queen Street in Downtown. Their menu consists of burritos, nachos, quesadillas, soft tacos, and taco salads. They also have a food truck that they have aptly named the Habster that migrates from place to place. You have to follow their Facebook page to find what secret location the truck will pop up next! The Habster does have a regular location at Black Dog Coffee in Kearneysville on Tuesday from 11 a.m. to 2 p.m. Come out and visit them and have some fresh brewed coffee as well!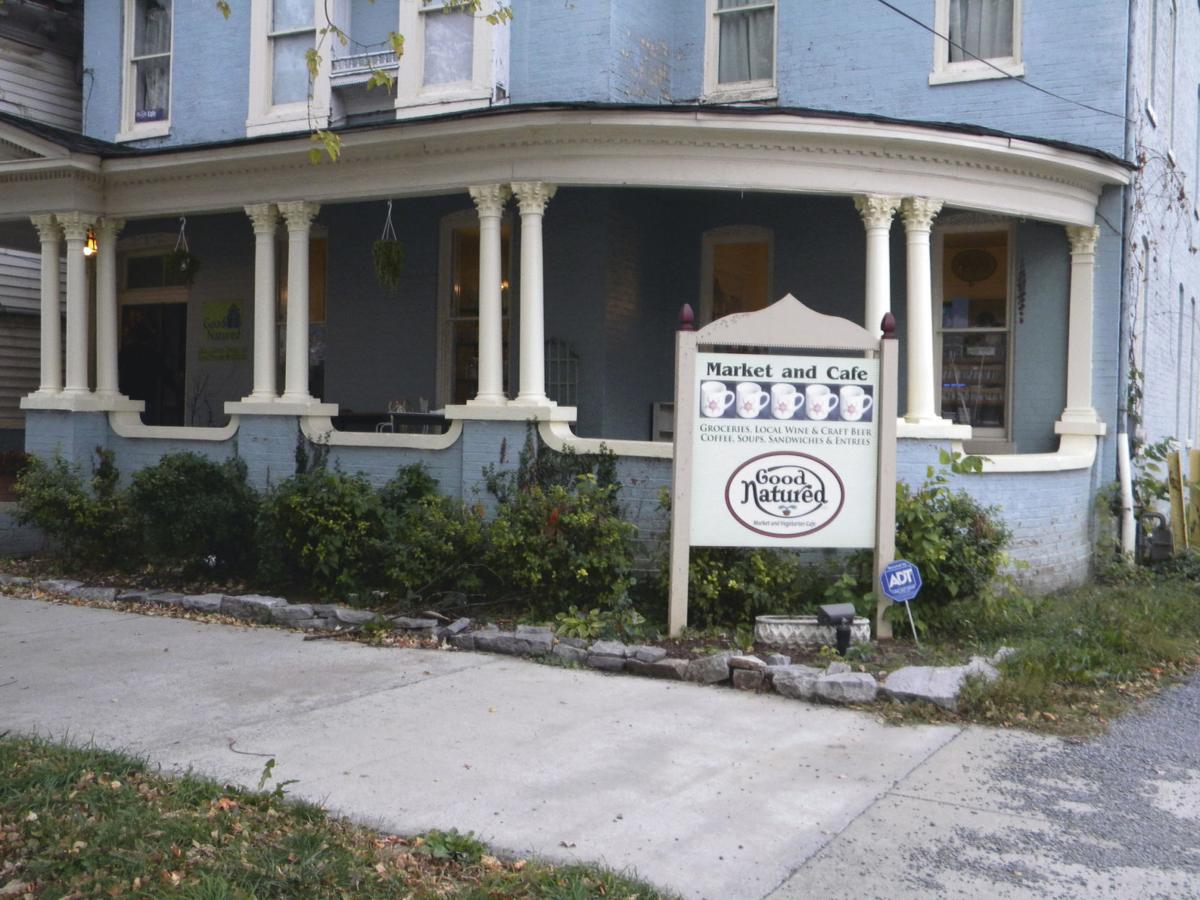 This all-natural café is located in the heart of Martinsburg on 209 S. Raleigh Street. This café prides itself on gluten free, organic, and wholesome foods good for your mind, body, and soul. They have indoor and outdoor seating along with an organic store within the café for patrons to purchase or browse after they have finished their meal.
Highly rated time and time again, this great American-style pub and restaurant serves a variety of food and caters to all ages up until 9 p.m. Stop by for some food (sourced locally and always fresh) and signature drinks! Their hours are Tuesday- Thursday 10a.m. to midnight, Friday-Saturday 10 a.m.-2 a.m, and Sunday 10 a.m.-8 p.m.They are located at 911 Winchester Avenue.
If you're looking for good homestyle cooking, you'll find it here at 101 N. Queen Street. A tasty, affordable menu can only lead to repeat customers; locals love visiting here for breakfast with the hearty portions and good down-home cooking.
For those who love Thai food, Finn's has a wide variety of dishes from fresh rolls to drunken noodles and more. They also offer carry-out and delivery! 748 Foxcroft Avenue is where you will find the restaurant. Make sure to bring your appetite.
Try something new and venture into the world of Indian food! Choose whatever looks delicious from the buffet at this Indian restaurant – make sure to try it all at 796 Foxcroft Avenue.
This restaurant located at 796 Foxcroft Avenue, beside Buffalo Wild Wings, has a variety of fresh, unique foods such as their five cheese pizza with Gorgonzola, Ricotta, Provolone, Mozzarella, and Romano cheeses. Other food options include salads, soups, panini's, pasta's, and desserts to name a few. They also have themed nights such as a trivia night. Check with the restaurant for more on the themed nights! Order online if you're in a hurry!
Las Trancas is a crafter of authentic Mexican food! They serve varieties of burritos, chicken, enchiladas, fajitas, quesadillas, and salads. They are located at 720 Foxcroft Avenue.
This restaurant and lounge is located at 1545 Rock Cliff Drive. They happily serve Sunday Brunch, lunch and dinner. They also have seafood, salads, burgers, sandwiches, soups, various cuts of beef, and chicken and pasta. Come on in for some home cooking with a smile! Check out their Spring Mills location as well.
In Inwood:
Located inside of Taylors Farm Market (178 Pilgrim Street) in Inwood, the Cider Press offers a country style eating experience with rustic set tables, farm fresh ingredients, and farmhouse décor. Enjoy burgers, sandwiches, salads, mouthwatering desserts, and more.
Small, but packed full of flavor is the Pizza Oven! This pizza joint has a buffet for $5.99 everyday along with house made ranch dressing that you can purchase by the mason jar in store. Check them out at 4803 Gerrardstown Road. Partake in wings, subs, pizza (of course) and deli sandwiches.
Don't knock this bar until you've tried their BBQ! Located at 930 Middleway Pike, what Gus's lacks in parking they make up for in the savory taste of their food.  Call in or dine in at this waitress serviced stop along route 51.
Tiki's Pub is located along 7247 Winchester Avenue. This pub is all about the games with pool tables, corn hole, shuffle bowl, and poker machines. The pub serves steak, tacos, burgers, seafood, and much more! When the weather is nice try their outdoor seating and get your Freaky Tiki on (their home cooked dinner special)!
The dining room features an all-American menu with steak, seafood, chicken, burgers, and more! Located at 368 True Apple Way, the restaurant prides itself on friendliness, good food, and hospitality. Join them for lunch 11 a.m. – 4 p.m. and diner 4 p.m. – 8 p.m.
In Falling Waters:
This start up company is only open from Thursday to Sunday from 8 a.m. to 9 p.m. The dessert based restaurant's menu consists of pretzels, biscuits, cinnamon rolls, and other baked goods. Lunch starts at 1 p.m. at 6541 Williamsport Pike! This company is still growing so make sure to check in for new menu items or time updates!
It's the best kept secret in Falling Waters! Jakki's offers a few gambling machines, bar atmosphere, friendly staff, good food, and a breakfast menu. Add a Bloody Mary to any breakfast item for only $3! Find Jakki's on 65B Cordial Court.
The Red Lantern is your one stop sushi stop! The Red Lantern skillfully creates beautiful dishes with sushi, noodles, rice, veggies, shrimp, and other native cuisine ingredients. Have an intimate experience at this small restaurant at 44 Worchester Avenue.
In Gerrardstown:
Donnie and Tracy make you feel like one of the family when you stop into this grocery store food counter combo. Food items range from hotdogs, burgers, cold cuts, hot sandwiches, and finger food. Find them at 1806 Gerrardstown Road.
This is by no means a complete list – this is just to get you started! There is no better way to find something new than to go out and try new things. Eat local, shop local, support local, and explore local!
---
If you enjoyed this blog content, make sure to check out ERA Liberty's other blog articles on buyinwv.com. We blog about all things real estate, local eats, and happenings in and around our community.
For all your home buying or selling needs, ERA Liberty Realty is always there for you! With two local offices to help you no matter where you are, our agents are knowledgeable of the area and the housing trends happening within them. Reach out to us today to get your journey started in West Virginia, Virginia, Maryland, or Washington DC!