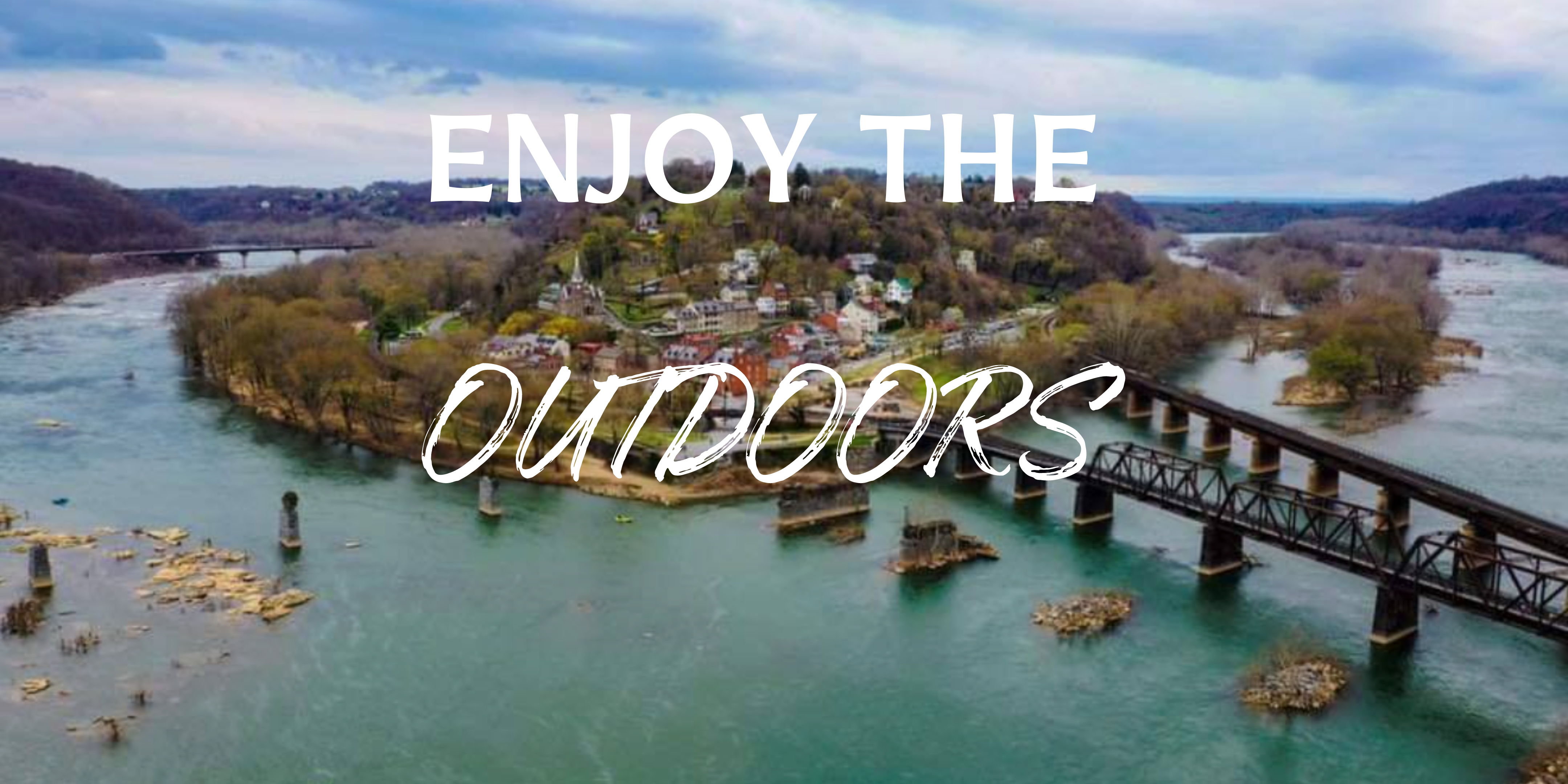 If you're looking for some good fun this summer look no further! River Riders Family Adventure Resort in Harpers Ferry, WV offers you plenty of opportunity to enjoy the outdoors. They have kayaking, tubing, white water rafting, canoeing, ziplining, E-Biking, camping and even an aerial adventure park. River Riders has been ranked #1 on Trip Advisor as the Top Activity in Harpers Ferry for the last 10 years. Check out all they have to offer below!
---
In order to participate in Kayaking you will need to book an appointment, as this adventure is guided for safety. River Riders advises that spring trips will be a little more thrilling and difficult due to deeper/faster moving water. Therefore, if it's your first time rafting you might want to wait until the summer months. During this time the water will tend to be lower making it an easier yet still fun filled rafting adventure. The rafting trip is around 5-7 miles and will take approximately 2-3 hours to complete.
---
River Riders offers the opportunity for you to either flat water tube or white water tube. The type of tubing will depend on your group and interests. If you have a group with children, you may want to participate in the flat water tubing. This will ensure that the children are safe while being able to enjoy the water. Although this trip will not be guided, you will still need to make an appointment to attend. The appointment will ensure that you have a tube available for the trip down the river. This trip will take around 1.5 -3 hours depending the type of tubing, water levels, and your pace.
---
Your white water kayaking trip will also be a guided trip, as this is a little more difficult. This trip will be around 5-7 miles long as well. Like rafting, this trip will take around 2-3 hours to complete and the same tips apply for the spring and summer trips. River Riders has advised that if you want a little more challenge on the kayaking trip, you can use an inflatable kayak!
---
If you're not a fan of the water activities but still want to participate in some good outdoor fun, give ziplining a whirl…or zip! Your zipline tour will be 2-3 hours of of beautiful views and wonderful excitement as you glide through the canopy of Harpers Ferry's greenery.
Have you ever heard of E-Biking? You'll love it. E-Biking allows you to petal like normal biking, but when you need a break it'll give you a boost via electric. This will allow to check out Harpers Ferry without overworking your legs on the hills. You can rent these bikes for the durations of: 2 hours, 4 hours, and all day. You can bike in The Historic Town of Harpers Ferry, or pass over the bridge to reach the C&O Tow Path and make an all day trip!
---
If you're looking to enjoy more of the great outdoors after partaking in exciting activities, grab your tent or pull your RV into the campsite and get comfy. River Riders also offers cabins and luxury tent sites as well if you want an upgraded outdoor stay. If you want to extend your stay but camping isn't your thing, there area handful of rentals you can book in advance to enjoy as well!
---
Enjoy your outdoor adventures and be sure to check on the River Riders Family Adventure Resort website to find any restrictions and guidelines. You may also call or text the business number 304-535-2663 for any questions you may have. Your safety is their main concern, therefore multiple rules will need to be followed and taken seriously to ensure you have a safe trip. 
---
If you enjoyed this blog content, make sure to check out ERA Liberty's other blog articles. We blog about all things real estate, local eats, and happenings in and around our community. 
For all your home buying or selling needs, ERA Liberty Realty is always there for you! With two local offices to help you no matter where you are, our agents are knowledgeable of the area and the housing trends happening within them. Reach out to us today to get your journey started in West Virginia, Virginia, Maryland, or Washington DC!