Are you ready to take your outdoor space from drab to fab? Your humble deck might be small, but with a dash of creativity and a sprinkle of imagination, it can become the heart of your backyard oasis! We've scoured the web and gathered the most thrilling small deck ideas to help you transform your outdoor space into a haven of relaxation and entertainment. So, grab a lemonade, sit back, and let's dive into this colorful world of small deck ideas and design!
The Cozy Corner Delight 🌟
Turn that small deck into a cozy corner retreat! Add some comfy cushions and fluffy pillows to a snug seating area. Use an old wooden crate as a coffee table and hang fairy lights around to create a magical ambiance. Voila! You've got yourself a perfect spot for intimate gatherings and relaxing evenings.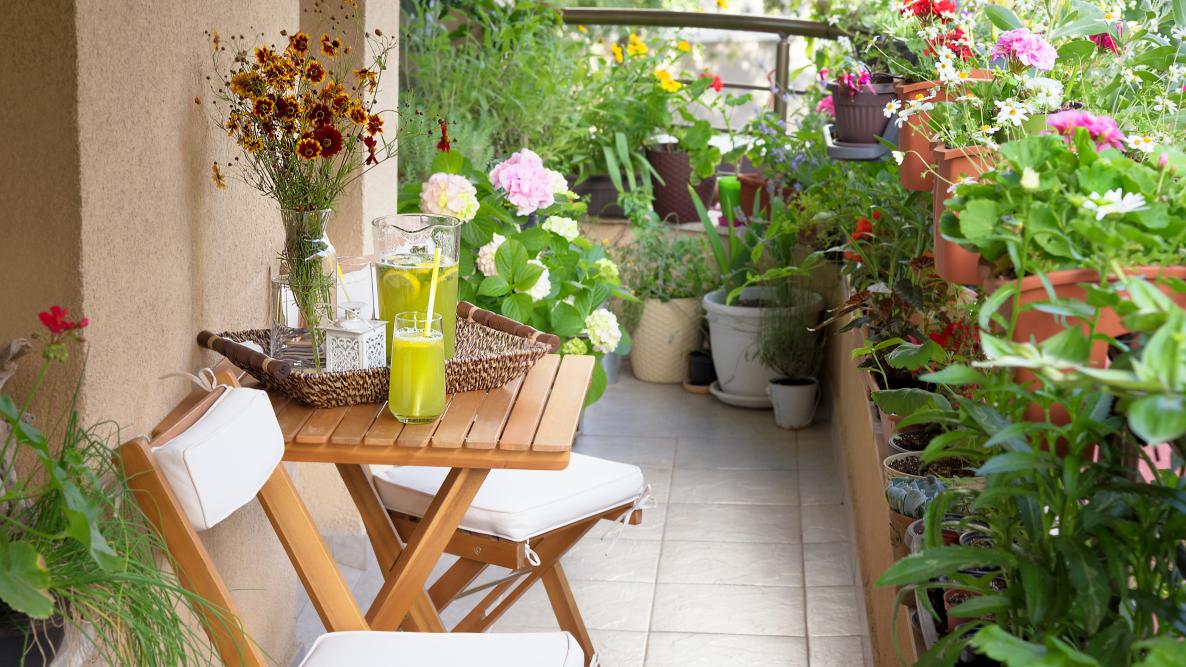 The Mini Garden Escape 🌿
Bring nature closer with a mini garden deck! Incorporate planters filled with vibrant flowers and lush greenery. Embrace the beauty of nature as you sit among the blossoms, sipping your favo
rite beverage. Your deck will become a haven for peace and serenity.
The Brilliant Bistro Balcony ☕️
Is your small deck on an upper floor? Turn it into a chic bistro balcony! Set up a small table and some stylish chairs. Add a colorful rug and a few potted plants for a touch of nature. Now, imagine yourself sipping coffee while soaking in the panoramic views. Ah, bliss!
The Multifunctional Wonder 🎉
Who says small decks can't be versatile? Create a multifunctional wonder by adding a bench with hidden storage. Use it to store cushions, gardening tools, or outdoor games. By day, it's a handy storage solution, and by night, it transforms into extra seating for your fabulous deck parties!
The Rustic Rooftop 🏡
If you're lucky enough to have a rooftop deck, embrace the rustic charm! Opt for wooden furniture and decorate with vintage lanterns and woven rugs. Now, invite your friends over for a rooftop barbecue party under the starry night sky!
The Pergola Paradise 🌞
Add a touch of elegance with a pergola over your deck! Climbing plants and vines will soon drape over it, creating a natural canopy of shade. Hang some sheer curtains for a romantic vibe, and you've got yourself a dreamy pergola paradise!
The Beachy Boho Vibes 🏖️
Bring the beach to your deck with boho vibes! Use a mix of colorful cushions, macrame hangings, and rattan furniture. Don't forget to add a few potted palms for that tropical touch. You'll feel like you're on a beach vacation without even leaving home!
The Playful Kids' Corner 🎈
Make your deck kid-friendly by transforming it into a playful paradise for your little ones! Add a sandbox, a chalkboard wall, and some outdoor toys. Your kids will have a blast, and you'll get some well-deserved relaxation time.
The Floating Balcony 👀
Got a small apartment balcony? Turn it into a floating oasis! Hang plants from the railing, add a hammock chair, and set up a mini-bar cart. It'll be your private escape, soaring above the city hustle!
The Movie Night Marvel 🍿
Last but not least, create a movie night marvel! Hang a white sheet, set up a projector, and grab some popcorn. Movie nights under the stars will become your new favorite tradition.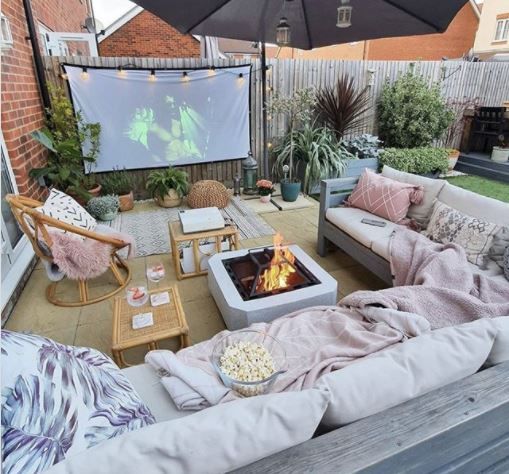 With these exciting small deck ideas, you can make the most of your outdoor space and create memories to last a lifetime. Embrace your inner designer, add your unique touch, and watch your deck transform into a masterpiece of style and comfort! Happy deck designing! 🎨🏡
---
If you enjoyed this blog content, make sure to check out ERA Liberty's other blog articles. We blog about all things real estate, local eats, and happenings in and around our community.
For all your home buying or selling needs, ERA Liberty Realty is always there for you! With two local offices to help you no matter where you are, our agents are knowledgeable of the area and the housing trends happening within them. Reach out to us today to get your journey started in West Virginia, Virginia, Maryland, or Washington DC!